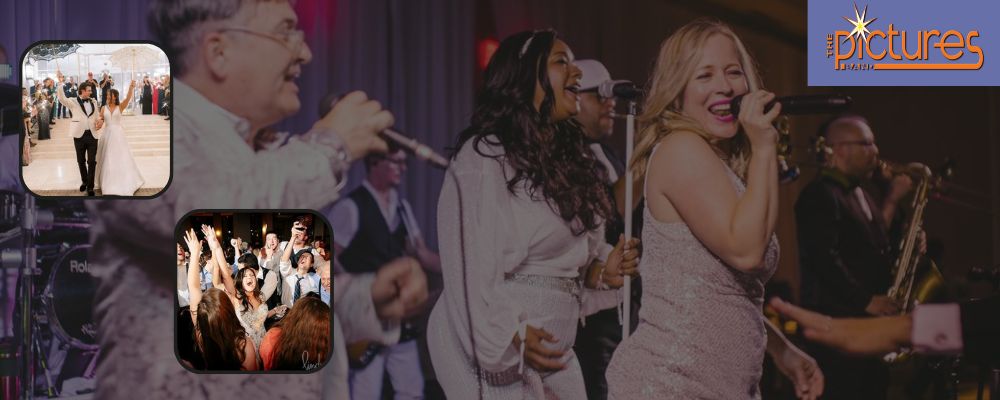 Weeding is becoming increasingly entertaining with time as new elements are added to make it more enjoyable. Also, everyone can find something. Since dance and music have a lengthy history, combining both on your favorite day using the Best Wedding Reception Musicians will not only liven up your day but also let your guests experience the event. But on your special day, hiring anyone will not be the ideal option. Instead, it would help if you put some effort into choosing the best candidate, and you will also have many questions on your mind. The given are the most significant additions:
Can we request our playlist?
The Pictures Band has been playing at weddings, corporate events, and many more for many years. Thus we all bands have our unique repertoire of tunes. We're also glad to play music before, during, and after our live performances. However, some folks choose to play their songs on their special day. You or a member of your family can provide such playlists, which a band member will manage to play during the evening.
When will the band show up, and how long does it take them to set up?
It is typical for guests to arrive at a location a little earlier than expected, so ask your musician what time they will arrive and how long it will take before they're set up. Yes, of course! At an extra charge, most of our wedding bands can come in early and stay late. To have the chance to include this option in a booking, we advise speaking with an event coordinator as soon as possible.
How do I  get in touch with the band that day?
All contact leading up to the big day is handled by your event planner, who will act as a communicator between you and the band. The band's leader will contact you by phone or email to finalize the details. From this point on, Warble and the band are used for communication.
Can the wedding band learn the song we'll be dancing to? Do we accept orders?
Why not if you pre-inform them? Yet, it would help if you let them know about all of this early. We will be delighted to do this. Also, the band may be able to perform an acoustic version of the song if they don't believe they can sing it as a full band and do it justice.
What will it cost to book them?
These actions ought to be taken early on. Also, it would help if you talked to them about your spending plan. To learn about band prices for weddings, get in touch with them. You will get to know a deeper understanding of the other band's prices. Also, it will assist you in developing your wedding budget.
Conclusion
Numerous thoughts come to mind when planning your wedding day. And the questions listed are the most fundamental ones that everyone thinks about. As a result, there will be additional questions, such as how to select the best wedding reception musicians. Answering them all appropriately will only help you avoid any problems on your wedding day related to your band hiring.