Whatever event you may have—birthday bash, wedding, corporate event, or any other celebration—in the cards, you need to make it truly forgettable for your guests and visitors. Do you know how you can do this? Well, you can do this with a live party band in Austin, TX. It will set the stage on fire, and your guests will be fully entertained.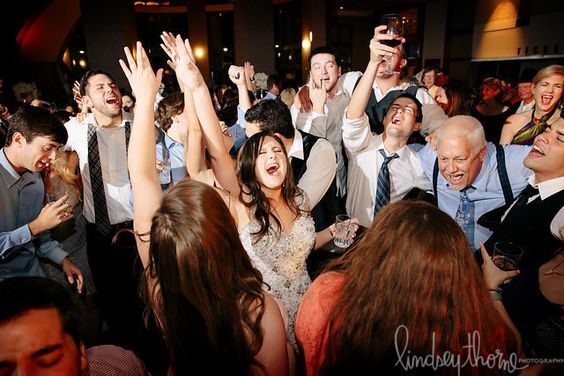 Let us explore what makes a live party band in Austin, TX so magical for your guests and visitors:
The Sound of Band
Live party bands in Austin are known for their unparalleled energy and stage presence. Unlike pre-recorded music or a DJ, a live band brings an unmatched enthusiasm that is infectious to the crowd. The synergy between band members and the passion they exude for their music can ignite the entire venue, encouraging even the most reserved guests to hit the dance floor. The pulsating beats, electrifying guitar riffs, and soulful vocals create an immersive experience that leaves the audience craving more. 
Versatility to Suit Any Occasion
One of the best advantages of hiring an Austin party band is their versatility. A good band can seamlessly adapt to the atmosphere of any event, be it an intimate gathering or a grand gala. They can switch between genres, catering to different age groups and musical preferences among your guests. Whether you want a nostalgic playlist of classic hits or the latest chart-toppers, a skilled live band can curate a setlist that perfectly complements your celebration.
Personalized Music Experience
One of the most memorable aspects of hiring a live party band is the opportunity to create a personalized music experience. Before the event, you can work closely with the band to discuss your preferences and special song requests. If you have a favorite song that holds a special meaning for you and your partner, a live band can perform it with a unique touch that will make your first dance truly magical. Such personalized moments set live party bands apart from standard music options and create cherished memories that you will treasure forever.
Engaging Entertainment
A live party band in Austin is not just about the music; it's about the entire entertainment package. These bands are skilled in engaging the audience, reading the room, and ensuring that everyone is having a fantastic time. From interactive performances to encouraging sing-alongs, a live band keeps the energy levels high and the atmosphere electric. Such interactive entertainment breaks the barriers between performers and guests, fostering a sense of togetherness and shared celebration.
Creating Lasting Impressions
When you want to impress your guests and make your event stand out, a live party band is the way to go. The live element elevates the overall experience, showing your guests that you have gone the extra mile to provide them with a memorable night. A well-chosen live band can leave a lasting impression on your guests, making your event the talk of the town for months to come.
At The Pictures Band, we specialize in weddings, Gala fundraisers, corporate events, reunions, and many other events. We are a family-based band and employ many musicians who have toured the world with many popular musicians, such as Michael Buble, Jason Mraz, and Kelly Clarkson.

Briefly Put!
If you really want to make your event truly unforgettable, a live party band in Austin Tx is the perfect choice for you. The captivating music, dynamic stage presence, and personalized experience will leave a lasting impression on your and your guests' psyches.